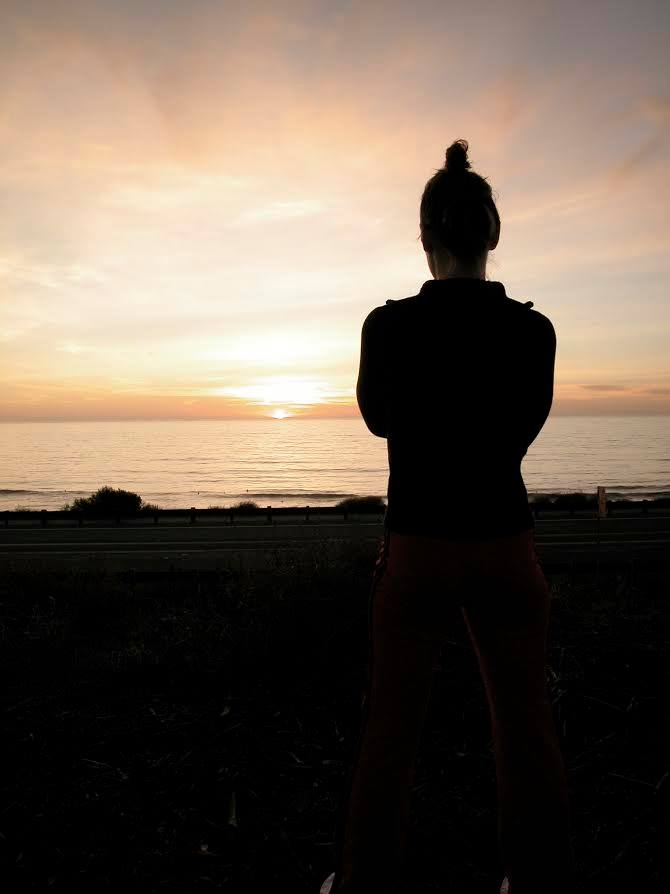 Serving with Heart
How is YogaButterfly different?
• is not about a yoga fashion show orabout how great your butt looks in sexy yoga pants or short crop tops
• is not about getting hooked up and having sex with other yoga students
• is not about pretending or being a poser to incense away your bad karma
• is not about living in the past or in the future...
• it is about being right here, right now in your body, yeah the one you have right now and loving this moment.
YogaButterfly invites you to participate fully by living in the now, in every private class, in every VIP in person private session, in every private event, in every private VIP coaching call--while I am coaching you to become a better you, utilizing what you have and what you are striving for so that you can meet your goals.
Private Yoga tailored to your specific yoga and fitness goals appropriate for your past and current injuries. YogaButterfly has worked with a variety of clients including cancer patients, paraplegics, blind individuals, athletes, celebrities, entrepreneurs, artists and regular people, individuals–like you. Challenge yourself to master specific poses and disciplines. As your Private Yoga Coach, YogaButterfly will breakdown sequences so you can pace yourself to start here, reach for A, advance to B and move to C. YogaButterfly is right here with you, demonstrating the poses, giving important verbal and physical cueing to shift your current yoga practice, sharing personal experience of how to heal and rehab injuries, how to take inventory and get back on track and move beyond your momentary limited expectations. YogaButterfly shows you how to give your personal best in private classes and how to incorporate that practice into your personal practice on and off the yoga mat in all areas of your life. During your in-person coaching private session, YogaButterfly will demonstrate postures and modifications to help you meet your goals. If meditation is more your thing, then YogaButterfly will lead you to meditation practices to help you retrain your mind and gain more peace in your life. As a mobile on the go Yogi, YogaButterfly teaches on location in your home, office or gym. You will be required to fill out comprehesive details about your health and medical history prior to your session. Once registered and with paperwork completed, YogaButterfly will meet you in 21236 or designated offsite location, pending current commitments. Will travel by appointment locally, nationwide and internationally. Yoga with YogaButterfly is about cultivating an authentic yoga practice that you can create in your life that works for you. Clients who develop consistent Private Yoga sessions with YogaButterfly and consistent self directed personal practice will result in Outrageous Transformation.
***Send money electronically as Payment for Services or Products or as Donations to cash.me/$yogabutterfly
I know you've put everyone else on your list ahead of yourself, your kids, your mate, your job, your business, your hobbies. Now it is time for you to ©Cherish Yourself: Private Yoga Sessions with YogaButterfly. Receive clarity around what you can do, right now and build on that. Private discounted packages available, just ask.
"I started taking Power Yoga classes with YogaButterfly a few years ago. From the very first day, I knew Ann was a truly expert practitioner who could also teach me, encourage me, and push me beyond my current ability. I am a dancer and always thought I had great body awareness and balance, but Ann's classes have opened my eyes to new poses, new muscles, and a new level of control over my movement. She offers classes for all levels; in my advanced level classes, I love the handstands, back bends, balancing positions, and challenges that change each week. Make no mistake–YogaButterfly is the real thing, the needle in a haystack of barely-trained yoga "instructors" that dot the fitnesslandscape." Sommer Gentry (client) Top qualities: Great Results, Expert, Creative

I'm a Beginner, what class should I take?
YogaBasics for Beginners is a great place to start. This is a foundation class designed to teach you the basics of yoga, breathing, poses, movements, relaxation and meditation techniques. Explore gentle yoga postures to somewhat physically challenging poses focusing primarily on proper alignment and breathing. A slower pace and more description and commentary accompany the stretching and balancing postures. Become flexible, release stress, lose weight, improve balance and experience serenity. Integrate your mind, body and breath and finish class feeling calm and peaceful. Postures include breathing, standing, sitting, lying down and meditation. YogaBasics Friday evenings at 7pm, Nottingham MD 21236. ***You must be Pre-Registered and Pre-Paid to attend any class, event or private.
***Send money electronically as Payment for Services or Products or as Donations to cash.me/$yogabutterfly
Breathe Explore the power of your own breath. Breathe in LOVE, Breathe out FEAR. Becoming aware of your breath brings you into THIS VERY MOMENT of right here, right now. It is free and simple to practice and requires some practice like anything worthwhile.
Movement Yoga Erase emotional blocks and ease trauma. Expand your range of movement physically, mentally and beyond. with conscious breathing, guided movement, meditation, simple postures, stretching, sequence. Get grounded, experience self-love, power, communicate with your body and integrate.
Meditation Explore meditation techniques Body Battery, Chakra Balancing, Visualization, Guided Meditations, focusing on the Word of God inspired with the Holy Scriptures. Learn how to sit still and focus on proper alignment and breathing. Experience peace of mind and harmony.
Power Yoga Athletic intermediate yoga practice with challenging disclipines, yoga postures that flow from one into the other. Postures include breathing, Sun Saluations, standing, sitting, lying down and meditation.
Chair Yoga/Desk Yoga While sitting in a chair, relax your body and mind with gentle stretches to release tension from various areas of the body. Participants are encouraged to go at their own pace and do only what feels comfortable. Great for Seniors, and those suffering from injuries. Desk Yoga for Computer Workers and Entrepreneurs incorporates stretches into your daily routine that address neck, shoulder, hand common issues caused by repetetive computer work. And for those who are more athletic, ways to strengthen your abs at your desk and standing poses.
Yoga Teachers Training Private group yoga training for those who have demonstrated excellence in the classroom or who have previous yoga experience and desire to become a yoga instructor. Overview of variety of techniques, hands on adjustments for body alignment, yoga philosophy, meditation training, business planning vitals for yoga teachers, ethical guidelines and practices, yoga marketing. Yoga is a physical, mental and spiritual practice. Come with your current beliefs and learn how to stretch, expand, gain strength starting today.
"YogaButterfly has a dynamic teaching style that is unlike what you would find at a typical yoga studio. She is knowledgable in many types of yoga practices and is thorough with her lessons. I highly recommend Ann as a teacher for anyone who is looking to deepen their practice." Katie Rose (client) Top qualities: Expert, High Integrity, Creative
"Ann has superior balance at work and in life. A graceful personality and a pleasure to work with." Kristi Bowman, National Outreach Manager, National Federation of the Blind (colleague) worked directly with you
"Ann thinks outside the box and is able to adapt her skills to a wide variety of clients, excellent at providing one on one instruction to fit the individual needs of the clients she works with." Susan Push (client) Susan hired you as a yoga for cancer patients Top qualities: Personable, Expert, Creative
"I attended Ann's meditation classes once a week. Her passion for yoga and meditation is clear; Ann not only teaches but practices acceptance, which I found very inspiring. I would recommend Ann as an instructor to anyone." Erika Milenkovic (client) Top qualities: Personable, High Integrity, Creative
***Send money electronically as Payment for Services or Products or as Donations to cash.me/$yogabutterfly